ORGANISE YOUR EVENT WITH US
inspiring. detailed. familiar.

Find out how we can help you organise a tailor-made event.
Your success is our success, so we celebrate it with you, toasting to new starts, the exchange of ideas, the power of sharing and the success of your company.

With an experienced and dedicated team, focused on delivering all you're looking for, everything you didn't know you would need and, above all, guaranteeing the achievement of the expected results, the HF Ipanema Porto strives to provide you comfort, inspiration and a desire to return for another successful event!
VENUES FOR EVENTS
Check out the image gallery of the HF Ipanema Porto and choose the venue for your next event!
OUR VENUES
See all the necessary information to organise your event.
Located in an important business and shopping area, Boavista, it is as practical for a short business stay as it is central for a leisure visit to Porto, with your family or friends. The public transport system of the city is easily accessible from the hotel, but you can also walk to some of the main tourist attractions or just rent one of our bikes.
The HF Ipanema Porto has 150 rooms, 6 rooms with up to 92 m2, bar and restaurant. This is the perfect hotel to host small-sized meetings, training courses, conferences and festive events.
Request a quotation
150 rooms
6 event venues
Natural light
Restaurant / Bar
24h access indoor
350 mShopping Cidade do Porto
400 mBom Sucesso Market
400 mPeninsula Boutique Center
1,1 kmCasa da Música Metro
11 kmOporto Airport
SPECIAL PACKS FOR EVENTS
Check out the offers that we have available for you and your company.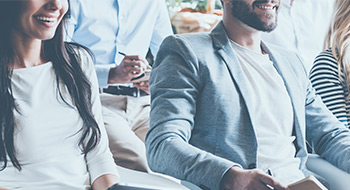 Easy Meetings
Eventos para um mínimo de 10 e um máximo de 20 pessoas
Coffee station no interior da sala
Uma água mineral para cada três pessoas
Sala de reunião com disposição em U ou O
Um lugar de parque de estacionamento incluído
Ecrã, flipchart, blocos e lápis
20% de desconto no aluguer de projetor de video
book online
HF HOTELS EVENTS AND MEETINGS
Ensure the success of your event with the experience and professionalism of our team, who is always ready to help throughout the entire process. Learn more about the different corporate and festive events that you can organise in Lisbon and Porto.
VISIT US
HF Ipanema Porto


Rua do Campo Alegre, 156/172 | 4150-169 Porto
41.152583, -8.629818