CHECKING PRICES AND AVAILABILITY
HF Ipanema Porto
Always Special
It is said that the charm of Oporto is in its nooks and crannies, in the meeting between the ancient and the modern, between the past and the present. Its beauty is also in the way it reinvents itself, without ever losing its essence, becoming a cultural, historic, and architectonic mosaic that reflects the river and the sea. As one of the most emblematic hotels of the city , the HF Ipanema Porto fits this image perfectly, making your stay special, from beginning to end.
Located in an important business and shopping area, in Boavista, it is as practical for a short business stay as it is central for a leisure visit to Oporto, with your family or friends . The
public transport system of the city is easily accessible
from the hotel, but you can also walk to some of the main tourist attractions or just rent one of our bikes. Casa da Música, the Bom Sucesso market and the Bom Sucesso shopping centre, as well as Palácio de Cristal or a stroll along the Douro, are just a few steps away.
RNET nº:1593
In addition, to enjoy an irresistible buffet breakfast , our recently renewed restaurant and bar provide you with a large variety of Portuguese and foreign dishes, so you don't need to search far to relax and renew your energy. 

Our staff is at your service to help you make your stay unforgettable. For your convenience, the hotel offers you free Wi-Fi internet in all common areas, including in the comfort of your own room.

Room-service - from 7.00 am to 0.00 am

Laundry service - from 9.00 am to 5.00 pm

Safe deposit boxes at the reception and bedrooms

Free Internet in all the hotel

Babysitting service by request

Private parking inside, 24h: 12EUR/day

Tours and excursions available for sale

Bike rental from 9EUR/day

Access for clients with reduced mobility
Restaurants and bars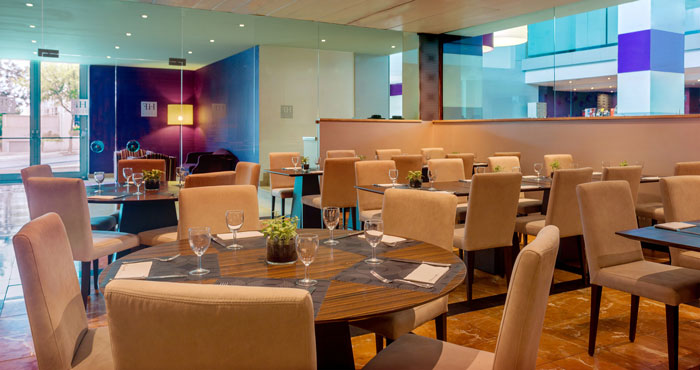 Restaurant Rio's
HF Ipanema Porto
07.00 am - 10.30 am

In the Rio's spacious room, you'll find a complete and delicious breakfast with a wide variety of options, which delights our guests every day.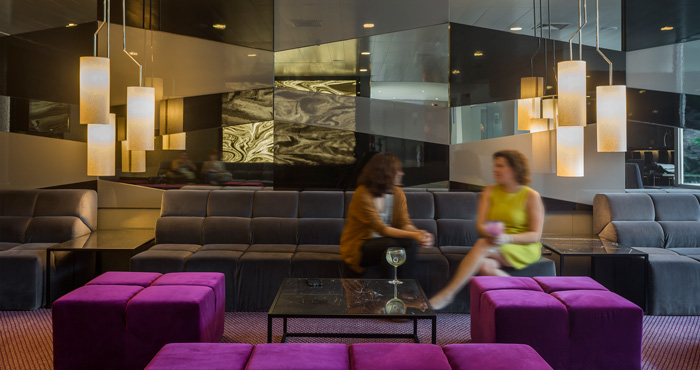 Lobby Bar
HF Ipanema Porto
11.00 am - 12.00 am

The perfect place for your unique moments, between art details, nature and tranquillity, which can only be found here and that will accompany the snacks and drinks available on our menu. On selected occasions, enjoy the company of others while watching great events on the giant screen, in a separate area.