Coliseu de Lisboa will host a series of Madonna concerts, between the 12th and the 23rd of January 2020!
Almost sold out, book now!
The "Queen of Pop", as Madonna is known, will be in Lisbon in January of next year. Enjoy and ensure you'll be present at this event that already has some sold out dates.

Stay at the HF hotels in Lisbon, near the concert venue! Located in the city centre, all you have to do is take the metro at Marquês and you'll be at the Coliseu in 8 minutes. Another option is to walk (approximately 20 minutes) or go by car (less than 10 minutes).

This is also an opportunity to get to know the HF hotel that is a perfect match for this musical journey! The HF Fénix Music was created to provide its guests with a musical experience right in the heart of Lisbon.



With an outdoor swimming pool and the Onair rooftop bar, this hotel offers you all the conditions you need to enjoy your stay with all the comfort that only one of the best hotels in Lisbon can offer.



Get your ticket now and join us for an unmissable concert!
Madame X Tour
Madame X Tour was set to kick off on the 12th of September, but was delayed by the singer and started instead on the 17th of the same month. The tour premiered at the Brooklyn Academy of Music (BAM), in New York, with 16 consecutive nights of shows. It'll be followed by other American cities and a few European capitals until it arrives in Lisbon, on the 12th of January.

The eight concerts set for the capital will include the special participation of Portuguese singer Gaspar Varela, the 15-year-old great-grandson of fado singer Celeste Rodrigues and Amália's great-great-nephew.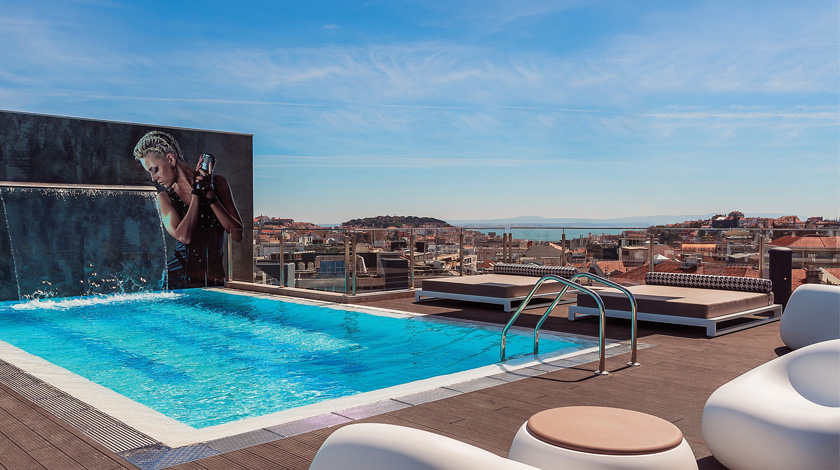 FEATURED 
HF Fénix Music
Rua Joaquim António de Aguiar, 5
1050-010 Lisboa
FIND ROOMS
Other accommodation options in Lisbon